Create a New Context for Your Music/Art
Get in Action with your Art
Don't wait until you've "made it" to start living your passion!
 - Poets, Writers and Spoken Word artists meet in groups to recite their works, create content and offer authentic feedback. 
 - Singers, songwriters and musicians work one on one with coaches and in creative feedback groups.
 - Jam Sessions in a supportive atmosphere get you in action creating, engaging and playing in new ways.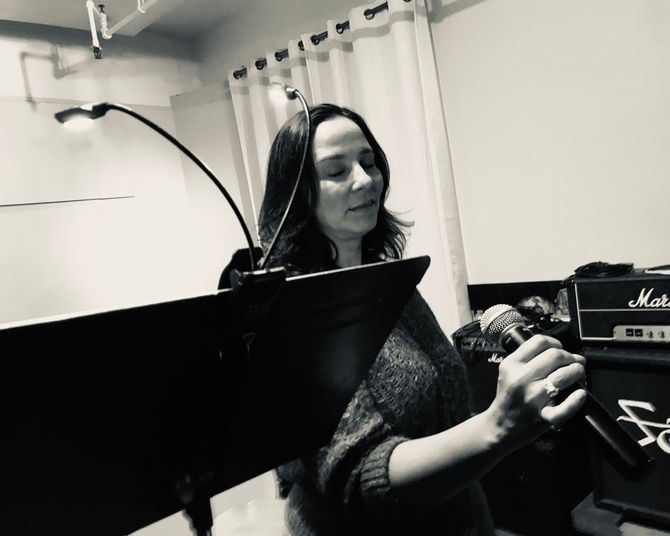 Artists in Our Community
Erika Santosuosso
FILMMAKER & PERFORMER
"Erika is a bold, fearless, and talented Actress, Person, and Filmmaker... She is a modern day triple threat."
- Heidi Marshall (Former Lead CD at Telsey + Co.,Film & Theater Director, Acting Coach)
John Yorke
Writer, Producer, Head Rigger, Concert Event Production
The difference between Bukowski, Poe, Thompson and me is that I'm still writing.
LYXX
Hard Rock/Heavy Metal Tribute
AC/DC, Bon Jovi, The Cult, Damn Yankees, David Lee Roth, Def Leppard, KISS, Whitesnake and More!
Led Blimpie
Led Zeppelin Tribute
Not posers or impersonators,these die-hard rockers bring their own style and humor to the stage:exhilarating fans,instigating sing-a-longs and rockin'the requests!
Kathryn Francisco
Singer, Actress, Comedienne, Guitarist
Pop Diva or Rocker Chick, solo artist w/guitar and looper pedal, originals R&B Artist.